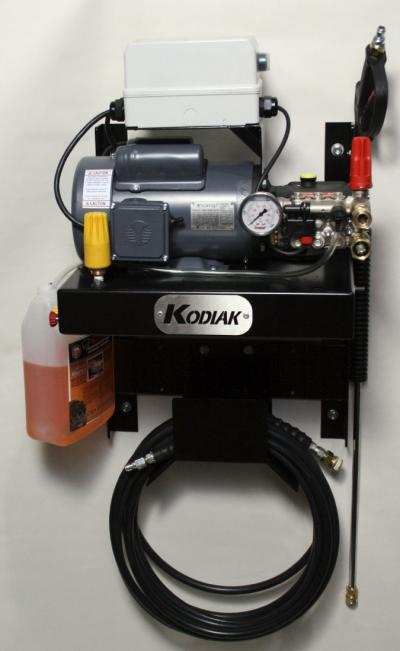 Technologically advanced, Italian made high pressure pump. Half the noise with twice the life.
Features:
Mount for 56C frame motors.
16" center for stud mount.
Heavy duty formed steel frame
Durable santex epoxy powder coating
Hose rack
Nozzle holder for 4 quick connect nozzles.
Chemical bottle hook.
Gun lance holder
30' wire braded high pressure hose
Italian made triplex plunger pump
Easy access chemical metering valve.
Optional items:
Hose Reel 150' optional order P/N: DYNAHR150
Rotating nozzle Contact your rep
Available Models:
KC2100EW (1 ½ h p 120 volt 1ph 2gpm 1000psi)
KC2100ETDSWM (1½ hp 120 volt 1ph 2gpm 1000psi with time delay shut down)
KC3200EWM (5 hp 240 volt 1ph 3gpm 2000psi)
Models Include:
30' -3/8"wire braided high pressure hose.
Italian made trigger gun
36" straight lance
4 quick connect nozzles.