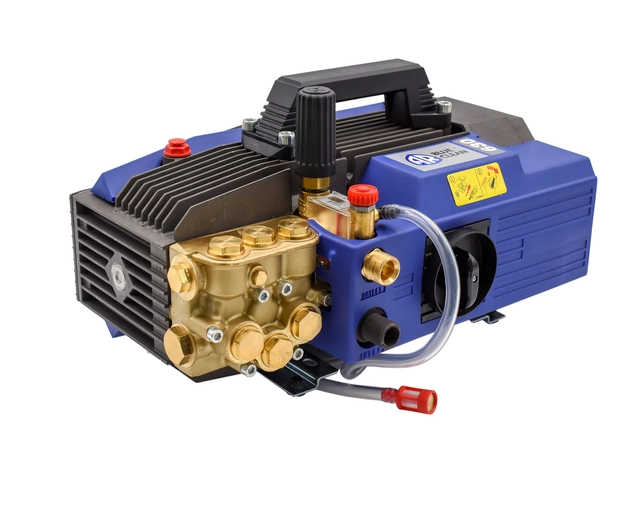 AR Blue Clean AR630-HOT Electric Pressure washer is a rugged tool, artfully crafted in Italy and constructed for all your work needs. This specialized unit can handle water temperatures up to 180° F due to enhanced seals and O-rings. Adjust and fine tune your pressure with the onboard unloader. Add detergent or cleaner with the convenient suction system hose w/filter, simply place the hose directly into the container and go. Mobility is no problem, quickly move around by top mounted handle.
The AR630 is constructed with a forged brass head featuring a triplex pump with ceramic pistons and connecting rod. It additionally features a single phase 20 Amp Induction Motor rated for 1900 Max PSI, 2.2 GPM, with thermal protection.
If you are looking for a machine to handle real work, the AR630 has the power and flow rate to complete many worthy tasks.
**Note: the AR630-HOT does not produce hot water**
Specifications:
Max PSI: 1900
Rated PSI: 1400
Max GMP: 2.1
Rated GMP: 1.9
Max Ampere: 20
Water Temp: Max 140º F
Pump Material: Brass Pump Head
Total Stop System: Thermal relief valve
Motor Type: Induction
Watts: 1800
Voltage: 120-60